Poker is one of the world's most popular card games, and some players can make millions from it. People regularly compete in tournaments and cash games, hoping to win big prizes all over the world. While it is possible to make money from poker, the vast majority of people never break even. At the top of the food chain, the best players take home most of the prize money and leave other players competing for what's left.
If you want to make it as a professional poker player, it's important to be realistic about your chances. It's hard to accurately judge the percentage, but in an analysis of 600 players on a poker player database who had played at least 10,000 hands, only 30% were profitable. 18% of them made what could be considered good money, while 49% of them lost significant money. Based on these stats, it's fair to say that most players will lose money playing poker.
How to Avoid Losing Money Playing Poker
If you want to avoid being part of that 49% of players that lose while playing online poker, you're going to need to practice and study poker a lot. Studying the game to know and understand the rules is one thing, but you also need to know strategies if you want to be successful. You should understand how to react to certain cards and should have good risk management when judging whether to fold, call or raise.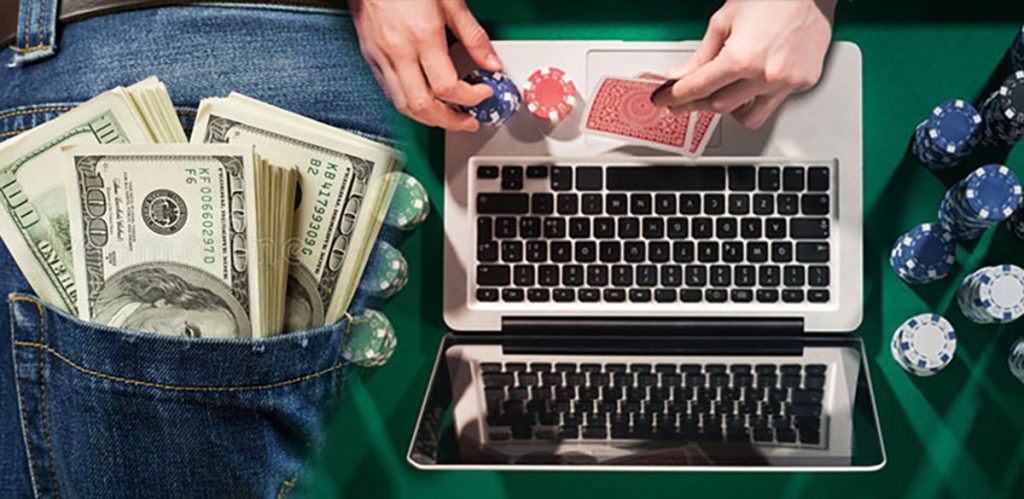 Luckily, studying poker is very easy, as there are loads of great resources available. You can find lots of books on the game, as well as online guides, videos, and courses. All of this information can help you learn how to be a better player, although you should ensure you're only getting it from the best sources. Learning the game is the first step to avoiding losing money in poker, but there's a lot more to it.
Aside from knowing the game inside and out, playing low-stakes games will help you when it comes to your losses. As a beginner, you're probably going to lose a lot. There are plenty of great players online who make a living off of dominating beginners, and you should stick to low-stakes games to minimize these losses as much as possible. Treat every loss as a learning experience, making sure you check your tracking software to see where you could improve in the future.
Managing your bankroll is also an important factor when you want to avoid losing money. Accepting that you're going to lose often means that you should treat any money you put into your poker account as already gone. As a result, you want to avoid depositing money that you can't afford to lose.
How to Make Money Playing Poker
Making money playing poker is hard, especially online, where it's even more competitive. If you want to have an easier time after gaining some experience, live games can be more profitable. Find a poker room nearby and go play some games to get a feel for it. Another thing to consider is choosing the right games. Not every game is going to be favorable conditions. Make sure you consider the rake, the type of game, and the stakes. All of these will affect the kind of opponents you face as well as the likelihood of making money. From here, it's just a case of improving and refining your strategy and tracking your win rate and hourly earn rate. As you learn more and gain more experience, this should improve over time.